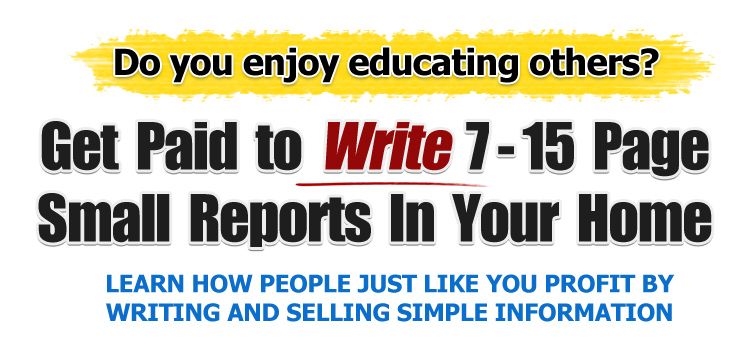 Create Your Own Work From Home Income!
I'll Show You Exactly What's Working NOW To Earn Money Online
* Beginner and Intermediate Friendly *
Sign Up To Discover How To Leverage Small Reports
Into An Information Publishing Empire

Be sure to subscribe! You'll receive weekly emails filled with tips, case studies, and great resources for your infopreneur business.
Please Note: I am strongly opposed to spam, and you will receive nothing but helpful information from me and occasional offers that will enhance your information writing endeavor. You can also unsubscribe at the click of a link in each e-mail.
Disclaimer | Terms | Earnings Disclaimer | Privacy | Contact
Copyright © 2018 - SmallReportsProfit.com - All rights reserved.